First Shift Program is Coming to OVDGHA
---
---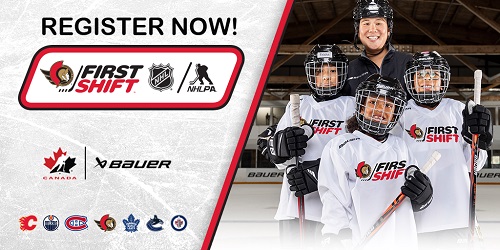 ---
Do you know of a young girl between the ages of 6 & 10 who has never played our great game of hockey and might be interested in trying the sport?
Ottawa Valley Thunder is pleased to be introducing the NHL/NHLPA FIRST SHIFT.
This program is designed to help your daughter fall in love with hockey before you buy all the gear; our learn-to-play program focuses on having fun while learning basic skills. Your daughter will receive 6 on-ice sessions and full Bauer equipment for only $299.
For more information, visit www.firstshift.ca or contact Ryan Shand with the Ottawa Valley District Girls Hockey Association (president@girlshockey.ca).